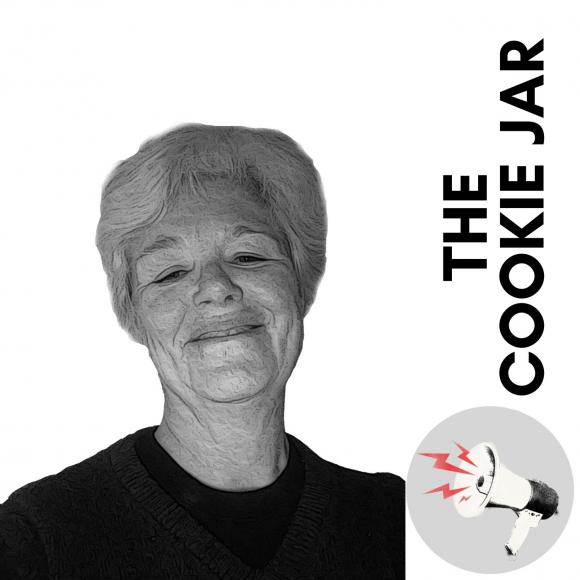 What if we could combat some of the isolation we are all feeling by discussing opportunities available around the world that make for an excellent recipe for grass roots change?  The Cookie Jar explores this question with interviews, ideas and the sharing of our favourite recipes.
Monday 11am-12pm
Thursday 11am-12pm
The Yukon Invasive Species Council (or, YISC, which has suddenly become my favourite acronym to say) is a registered

Misguided Persecution, with Patty Kolesnichenko

Worms: The Original Alchemists!

Recently, my Linked In account alerted me that the Kingston Ontario project Bags of Promise had officially become a r

In recent days, I've been increasingly concerned about the rise of racist attacks in North American cities; it remind

In early April, Ken and Theresa White and I did our annual Nocturnal Owl Survey, along Lawson Road in Telkwa.

The Cookie Jar goes back into the archives, from 2015.

Nine out of every ten bites of food start with a seed.

Dr. Carrie B. Dohe is a researcher and activist, and the marvelous human behind the project, Bees for Peace.

Carolyn Barnett is a member of the Kingston Fibre Artists.

I'm thinking of a reptile that cries. Can you guess what it is?

This week, an archived episode of a former podcast on bicycles, called Totally Spoke'd.

From Backpacks to Safe Housing, with Niki Ottosen.

Restoring the Faith, with Ida Wang, Chapter Director at Shelter Movers, Vancouver

The Warm and Fuzzies, with Ursula Yeker of The Wooly Ewe and Carolyn Barnett of Barnett Knitts.

Significant Vectors of COVID, with Justin Piché, Associate Professor of Criminology at the University of Ottawa and c

Weaving a Story, with Miranda Bouchard and Cassandra Spade of Thinking Rock Community Arts.

In the spring of 2021, Brooke Baker and Celina Lovisotto co-founded a project in Kingston, Ontario called Bags of Pro

Part two of The Red Umbrella, with Cybèle Lespérance.