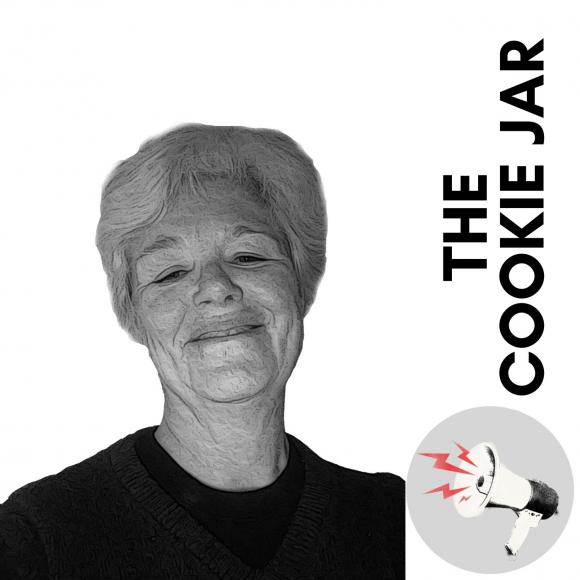 What if we could combat some of the isolation we are all feeling by discussing opportunities available around the world that make for an excellent recipe for grass roots change?  The Cookie Jar explores this question with interviews, ideas and the sharing of our favourite recipes.
Monday 11am-12pm
Thursday 11am-12pm
One of Canada's most influential liturgical musicians, Matthew Larkin has held appointments in Toronto, Ottawa, and V

Let me introduce you to Dr Jennifer Conrad, a veterinarian, and founder and director of the Paw Project.

When the Fish Stocks are Low, part two, with Natasha Akiwenkie.

The Bagida'waad Alliance is an indigenous, grassroots organization whose members are mostly of the Saugeen Ojibway Na

No Exits, part 3a A book bag and a pair of socks. That's how it started for Charlie Burrell, in Moncton NB.

Today's episode explores a literacy initiative that's getting people outside and active, through a collection of chil

With COVID restrictions temporarily lifted, many people have gone on holidays, including me.

The Joe Chithalen Musical Instrument Lending Library is a relatively new project in Kingston, Ontario. When you visit

This week, some shameless plugging for two upcoming events in Smithers!

The Cycling Politician: Place is Important.

Lindsay King is a FireSmart Educator at the Regional District of Bulkley-Nechako and now, one of my favourite people,

Connect With Birds: Save the Earth, part two.

Connect With Birds: Save the Earth: a two-part series on the wonderful world of birding.

Today's episode has such a small town feel.

The beginner's guide to the end, with Madeline Christie and ex-Smithereen Sita Then.

Save Rez Dogs is an Indigenous, grass roots, volunteer-run organization that assists Canadian reservations and finds

Puppets and masks in the cookie jar!