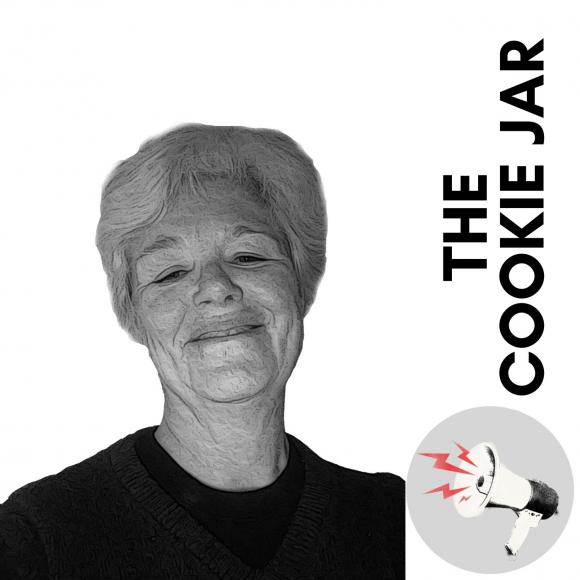 What if we could combat some of the isolation we are all feeling by discussing opportunities available around the world that make for an excellent recipe for grass roots change?  The Cookie Jar explores this question with interviews, ideas and the sharing of our favourite recipes.
Monday 11am-12pm
Thursday 11am-12pm
A Beautiful Statement, part one, with Cameron Willis

I recently read an opinion piece in The Tyee entitled, "Yes, You Can Oppose Trafficking and Support Sex Workers' Righ

Angela Rafuse is the co-founder of a nifty organization called My Grandfather's Cat.

Have you ever wondered how people lived in the Middle Ages?

Stephanie Witkowski is back to share more language geek moments with me.

Worldwide, there are more than 7000 languages spoken, but for various reasons—a big one of those being colonization—n

The Forest Enhancement Society of BC is back to explore more ways to advance and advocate for the environmental and r

Seeing the Forest and the Trees, part one; with Steve Kozuki, Executive Director of the Forest Enhancement Society of

Rémi Torrenta, Nocturnal Owl Survey Coordinator for Birds Canada is gonna help me unleash your inner birder.

Lisa Pahl returns to continue our conversation on The Death Deck.

Lori LoCicero is a Writer, Entrepreneur, and Eternal Optimist; her co-creator Lisa Pahl is a Hospice Social Worker an

In this second of the 2-part series, Patty will share tonnes of great tips for teachers, educators and parents on out

Patty Kolesnichenko is back to explore the value of outdoor education, another of her passions.

The first conversation is with Dr.

A conversation with my friend Matt Thomas, on cycling in Papua New Guinea.

Nick's Shaved ice Paradise is the kind of business we all want to hear about in the middle of summer heat.

Carpentry--particularly wood working--is a skilled trade in which the primary work performed is the cutting, shaping

October 20 at 10:20 AM is an important moment worldwide.

I live in a place where I can hear all sorts of music.