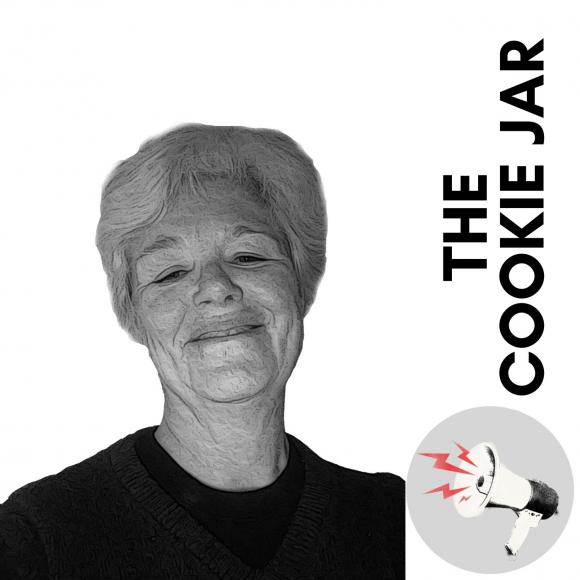 What if we could combat some of the isolation we are all feeling by discussing opportunities available around the world that make for an excellent recipe for grass roots change?  The Cookie Jar explores this question with interviews, ideas and the sharing of our favourite recipes.
Monday 11am-12pm
Thursday 11am-12pm
With a network of volunteer chapters nationwide, the Council of Canadians brings people together through collective a

Sea Salt Learning is a highly respected global consultancy that helps organizations—and individuals—get fit for the s

Sue Knaup of the non-profit organization One Street is back!

This episode is a re-airing of an earlier episode, originally aired in November, 2021.

This episode is a reairing of an earlier episode, originally aired in June, 2021.

Christmas is a time for giving. What if this episode were all about my giving you a gift?

The world has been in pandemic mode for over a year. Natural disasters. Political unrest. Social isolation.

This week, we're training community activists in Bosnia and Herzegovina (BiH).

I'm a geek. One of my favourite things to do is pore over a map.

The average Canadian prides themselves on understanding what constitutes a healthy meal.

FLAP, or Fatal Light Awareness Program is a registered Canadian charity whose mission is to safeguard migratory birds

Every year, I pick a food item that I want to learn more about.

Saying goodbye to a life is hard. That's where Jennifer Davis of Exit Matters comes in.

The National Farmers Union is Canada's national farm organization committed to family farms.

One of Canada's most influential liturgical musicians, Matthew Larkin has held appointments in Toronto, Ottawa, and V

Let me introduce you to Dr Jennifer Conrad, a veterinarian, and founder and director of the Paw Project.

When the Fish Stocks are Low, part two, with Natasha Akiwenkie.

The Bagida'waad Alliance is an indigenous, grassroots organization whose members are mostly of the Saugeen Ojibway Na

No Exits, part 3a A book bag and a pair of socks. That's how it started for Charlie Burrell, in Moncton NB.