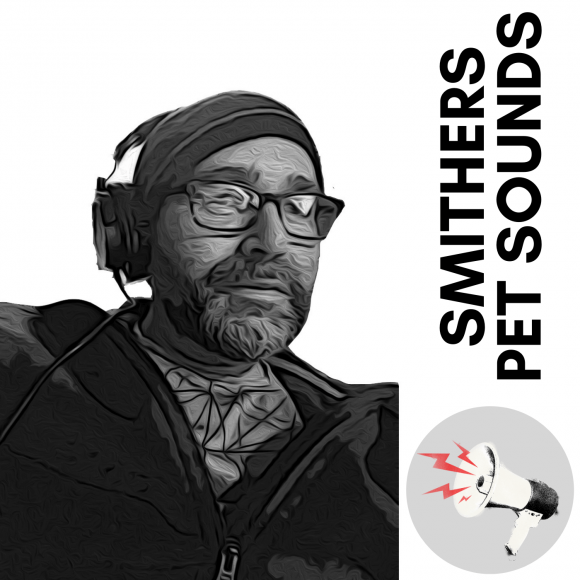 Monday 6-8pm
Thursday 4-6pm
Songs about losing your virginity and of course pet shout out.

New music new pet shou outs

You Can't do that on radio!

It's SPS's annual XXmas Pet Shout Out Show!  Send in your holiday pet shouts, for prizes and more more more as we lis

40th Anniversary shoutouts as we listen to Double Fantasy- John and Yoko's masterpiece and give some great shout outs

Show 1 of 3 where we explore The Caretaker's artistic reflections on the stages of dementia allowing the listener to

The Lemon Twig's "Songs for the General Public" and more pet shout outs, on this week's Smithers Pet Sounds

Going back to a simpler time of fast cars and no seatbelts - 1973's soundtrack American Graffiti set in 1962 summer's

Rich Aucoin's 2019 release "Release" and Caribou's 2020 "Suddenly" go back to back to back.

Spaghetti Western Garage Surf Pet Shout outs.

Labour day pet shout outs, covers, acoustic and you.

After last week's all woman hour, i'm laying down my favourite album that speaks to what it is to be a man, at least

Eighteen years ago I had a profound conversation with a friend regarding my musicial tastes.

It's getting close to harvest time so let's review Neil Young's classic album Harvest and more pet shout outs on this

For your post long weekend unwind.

Love, Truth and Confidence Smithers (we will get through this).

SPS this week presents my favvourite genre of music, early alternative for your post-punk pets.

Smithers Pet Sounds is back with Combat Rock! and more!