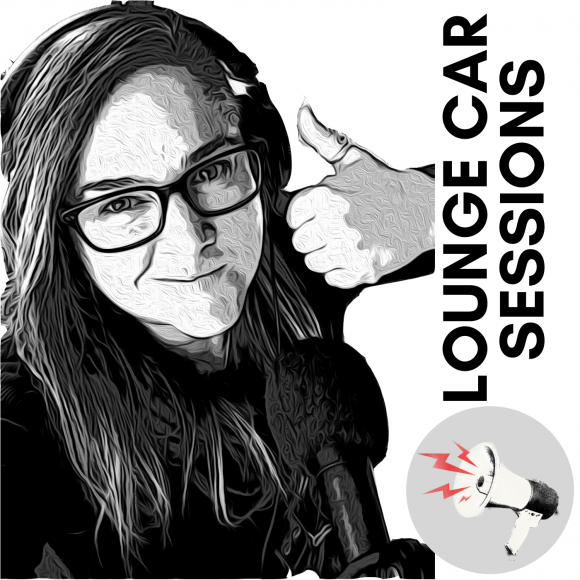 The CICK Lounge Car Sessions are a series of live performances and interviews held within our 100 year old Lounge Car. These unique and intimate 30 minute performances are free and open to the public. This show is sponsored by City West.  We also acknowledge the financial support of the Province of British Columbia in making these sessions possible.
Sarah Osborn and the Magic Buttons stopped by for a lounge car session on their Northern Tour!

MIP Power Trio with Marie, Devon, and Greg

Danny Bell and His Disappointments

Lounge Car Session recorded March 3 2023

Scalawag (Teo Saefkow) Lounge Car Session

Check out his social media:

@thescalawagmusic

Sierra Blanca

Recorded May 16, 2022

Origional Recording May 132:00-2:35

Naomi Kavka Lounge Car November 16, 2021

A different kind of Lounge Car Session with Danny Bell!

A different kind of Lounge Car Session with Danny Bell!

Scalawag (Smithers) is Teo Saefkow and Zak Windle

The Brain Porter's songs combine dark material with a casual sense of humour, making his fan base unusually eclectic.

Orchestra North Academy Quintet

 

Sounds Like Things (Nicholas Denton-Protsack and Andrew Stauffer)

Starlight Pines -  dark indie band from Vancouver and Smithers.

First performance since the pandemic.

Gavin Smith - Wedgwood

Lounge Car Session May 3 2021

Theresa Michelle Mohr

Live on Wednesday Feb 24th @ 2pm

Livingroom Frontflips: Just two brothers makin' music! 

iCount student showcase today @ 2:30pm (Tuesday, Feb 18).