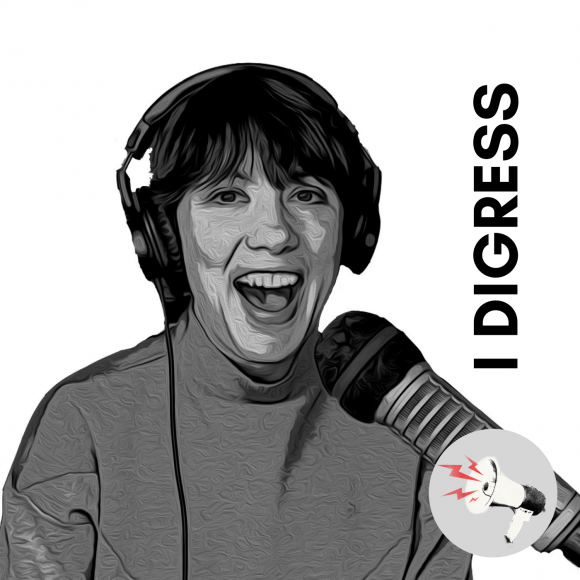 indie-pop, soul, jazz, electronic, country, rock, metal, and highly danceable tracks that will be fun to listen to while you're driving or just hanging out at home, making a mess in the kitchen!
Monday 3-5pm
Wednesday 8-10am
I Digress back in action, or was that inaction?

STEVEN -- why have you not been baptised??

Very Kavkaesque with special guest Naomi.

I want to know if you get to that! - Funkadelic

"In your dreams, show no mercy" - Wayne Coyne

"They didn't know how to deal with me, I'm a STAUNCH WOMAN." - Edie Bouvier Beale

"They invited me to the Cool Ranch!"

"Wow and flutter, but also, a radio show with a heart of gold." - A. O. Scott

back, baby. tell all your ribs.

Keep on turnin' round that big ole sun, Nancy!

It's all a vehicle for True Detective Season One clips today; you're welcome.

"Don't threaten me with a good time." - @loloakola

Ever and ever forever and ever

2021 for 1 drink special for Internation Women's Day on I Digress

Time for a hot cup of Kung Fu Treachery!