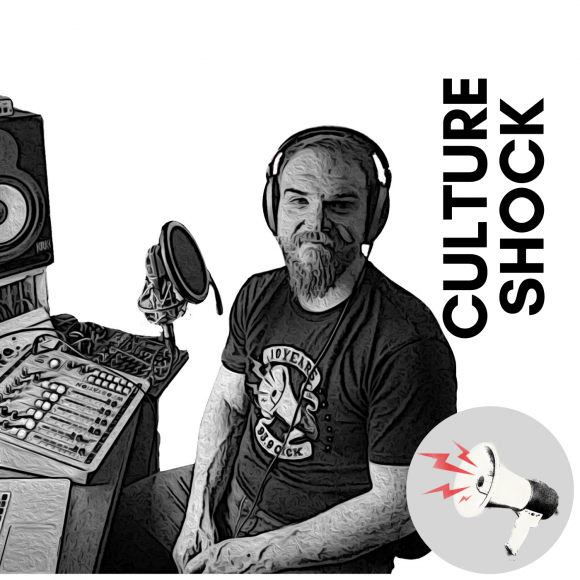 From Whitehorse, Yukon Territory.
Different music - different ideas. Culture Shock CICK explores cultures present and cultures past. Music and interviews with artists from across the creative spectrum.
Join Toby Moisey Monday evenings at 5pm.
Syndicated on CJUC, Whitehorse Community Radio 92.5, Mondays at 7PM
-> https://cjucfm.com/ <-
Like Culture Shock on Facebook --> https://www.facebook.com/culturecick/
If Culture Shock is your jam, then you might like Toby's long format show It's Not Always Opera on CICK, https://www.smithersradio.com/program/its-not-always-opera
Monday 5-6pm
Saturday 3-4pm
Repeat of Season 5 episode 6, Rivers. (05/11/2020)

Season 6 Episode 9. Symmetry with Chris Goddard

Season 6 episode 8 Scott Lee, Through the Mangrove Tunnels

Season 6 Episode 6

what's to look forward to tonight on Culture Shock. We go on a synthy journey wth

Season 6 episode 5 Erica Mah

Season 6 Episode 4 Jaap Nico Hamburger

Culture Shock season 6 episode 3


Season Six Episode One. Fawn Fritzen and her New Album How to Say Sorry and Other Lessons

Glen Ingram sits in for Toby Moisey during membership drive - June 29 2020 

Season 5 episode 9 - Conversation with Kevin Lau.