CICK's Membership Drive 2023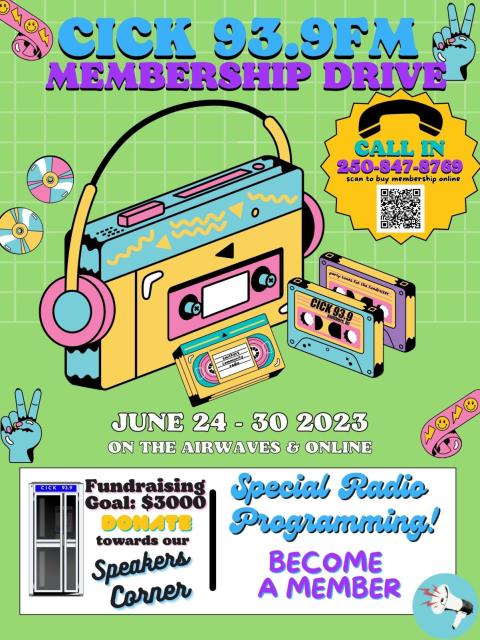 HOW TO BECOME A MEMBER:
Online (click here)
Call: 250-847-8769
Email: info@smithersradio.com
Membership includes:
Exclusive package (Bumper Sticker & Local Honey)

Event discounts

Exclusive parties

Win event tickets

Support Community Radio
MEMBERSHIP PRICES:
Individual - $25.00
Family* - $60.00
*Immediate Family & under 18yrs (extra swag in fam. pkg)
Organization*  - $150.00
*up to 3 swag packages.
Individual Lifetime - $400.00
A specialized swag item for you!
Family Lifetime - $600.00
Special swag items for you!
AfterLife Members: 
Already a lifetime member… want to support us further? Become an afterlife member!
"Afterlife not guaranteed"
Get your name engraved on a plaque placed in a location of your choice on the CICK TrainCar.
Get your Membership Package at Midsummer Music Festival at our Booth, or swing by the CICK Train Car